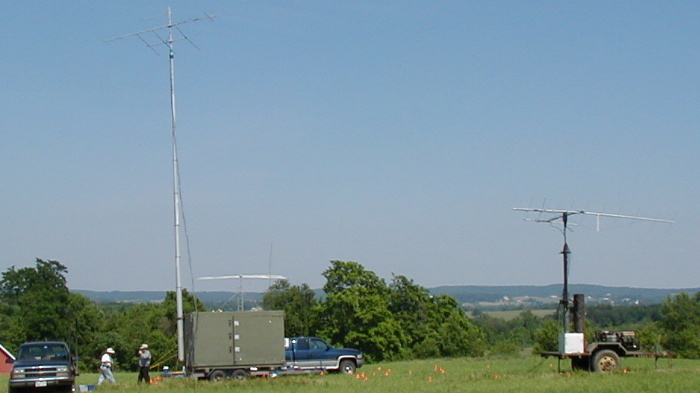 VHF - UHF - SATCOM Station
By Tom Dawson, WB3AKD
Tom Dawson - WB3AKD had the best operation - fully air conditioned and a treat to see. This multi-mode multi-band operation had stuff all the way 2.4 GHz. The AO-40 Satellite QSOs were outstanding Slow-Speed Charlie-Whiskey and they put about 50 other QSOs in the log. Dave Putman - KG4KZZ also installed an APRS station and K4LRG was reported throughout the network. Other operators at this station included Don Reid - KG4RJH, Denny Boehler - KF4TJI, and Bill McCourt - WF1L.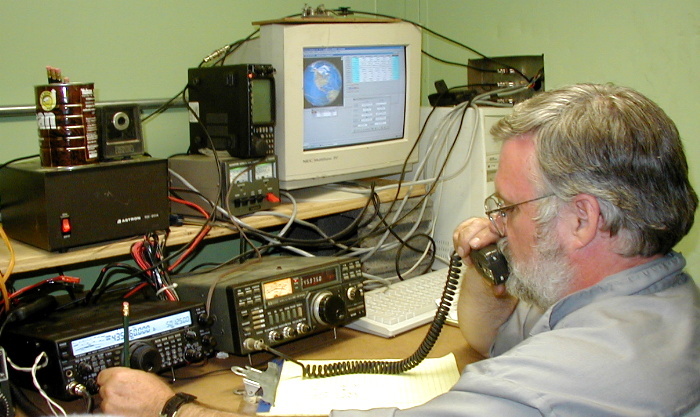 Tom Dawson - WB3AKD at the controls of his SATCOM Station.