Our operation from Banshee Reeks was a pleasant surprise. With plenty of nice weather, good radio propagation conditions, good food, good facilities, and good friends, it will long be remembered as one of the "Great Field Days." Everyone worked well together and most all operations exceeded expectations. Once more information is available from the scoring crew then it will be posted but it looks like we had close to 3000 contacts with two-third of that on CW. That should be a nice score and all should be very proud of the effort. Thanks to everyone for a great job!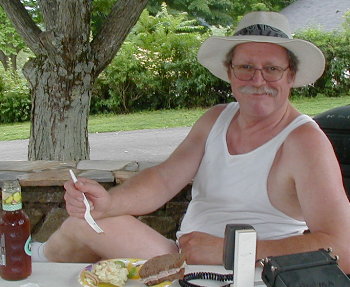 Tom Garasic - NA4MA
2004 LARG - K4LRG Field Day
Chairman
We owe the Nature Preserve some work weekends and our Field Day Chairman, Tom Garasic will fill us in what's expected.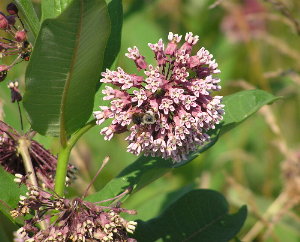 There Are Many Beauties In Nature Preserves
It can't go without saying that we missed many good friends, operators, and their families this year; especially, we hope the following will be with us soon: Ray - K4AJA and Sarah Houff of Purcellville, Bill - K8SYH and BA Buchholz of Hurt, Bob - KF4VBM and Mary - KF4UUY Oliphant of Waterford and Leesburg, Tom - WB3AKD and Jacob - KF4VLQ Dawson, and Pam Bozzi - N4OPN of Round Hill, Mike Lonneke - WoYR of Southern Round Hill, Joyce Ozelius - KG4SHO and Larry - KC1YC McCaig of NH, and Chester Kmak - WA9LAZ of Leesburg.
Beside the links listed below on the K4LRG.ORG Internet Site, Allon Stern - KE4FYL of Purcellville has posted more photographs to his Internet Site.
Best Regards, Norm Styer - AI2C de Clarkes Gap, VA.