The Leesburg Hospital Repeater Site Survey
Performed By Dale Harrison, K3CN and and Norm Styer, AI2C
- Repeater Antenna HAAT -
Repeater Antenna Height Above Average Terrain
The Height Above Average Terrain for the Repeater Antenna at the Leesburg Hospital Repeater Site is surveyed and calculated to be 187.5 feets. Path profiles were created using 3-D TopoQuads by DeLorme for eight directions from the repeater site then elevations were determined with the profile routine at points located 2, 4, 6, 8, and 10 miles from the repeater. These 40 points are averaged and compared the the repeater tower base elevation of 361 feet above mean sea level and the height above ground of the antenna on the tower. For worst case situation, the antenna is assumed to be mounted at the top to the 225 foot tower.

A word or two about the accuracy of this data is appropriate. In general, the individual numbers are well within 5 feet of the map data, the path bearings are within 0.2 degree of the intended bearing. We trust these numbers will satisfy this application.

As can be seen from the 3-D views, the terrain to the west of the site will make communications to the west challenging. Link trials to western sites equipped with handheld transceivers are encouraged.

The Leesburg Hospital Repeater Site

Antenna Height Above Average Terrain = 361 + 225 - 398.5 = 187.5 Feet

Direction

2 Miles

4 Miles

6 Miles

8 Miles

10 Miles

Average

North

414.3

501.2

677.7

572.8

335.3

500.3

North East

245.8

222.8

202.3

295.6

318.7

257.0

East

337.6

206.4

331.1

314.0

358.0

309.4

South East

311.3

288.5

308.8

243.9

244.1

279.3

South

380.5

370.4

347.9

344.3

352.5

359.1

South West

440.7

461.9

541.3

569.1

440.6

490.7

West

467.7

465.7

418.9

516.2

466.1

466.9

North West

551.2

465.7

502.5

541.4

564.3

525.0

40-Point Average

398.5
Several graphic screen prints from the DeLorme program are included below to illustrate the computer methods and to show each of the eight profiles. The program has a routine which will trace the path and show the elevation where your place the cursor on the path; this semi-automated method was used as a starting point to develop the above table.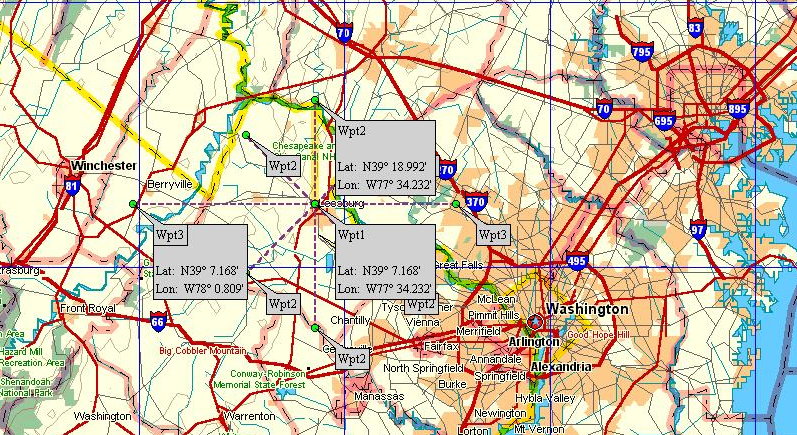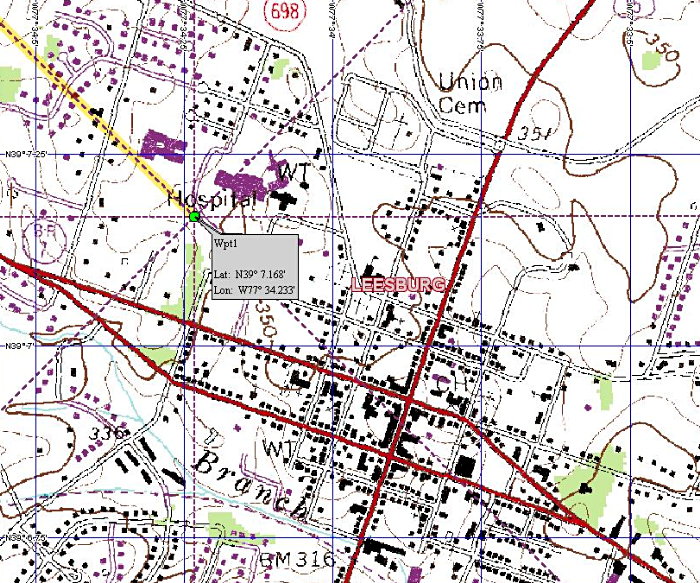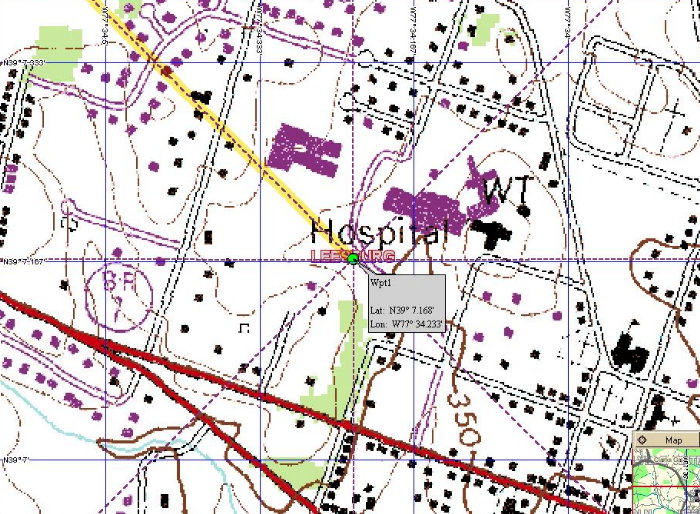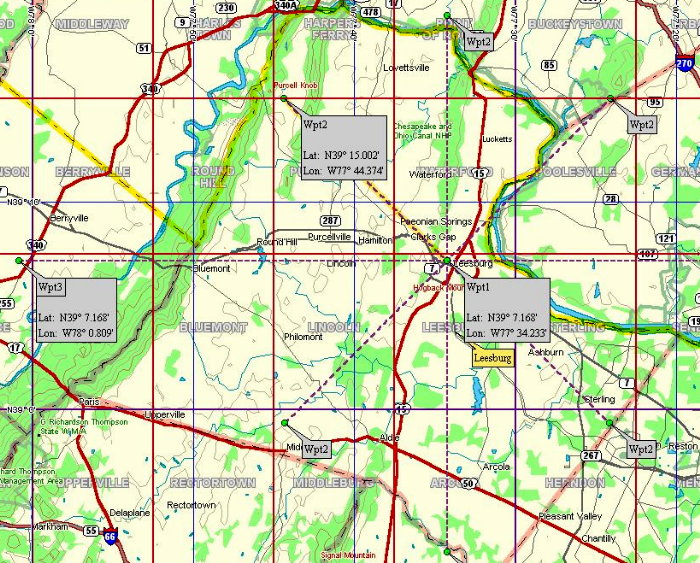 Path Profiles
North Profile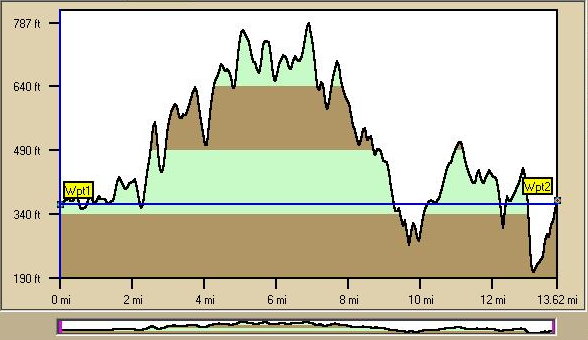 Northeast Profile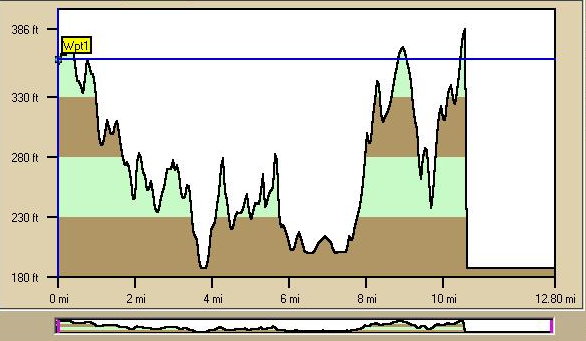 East Profile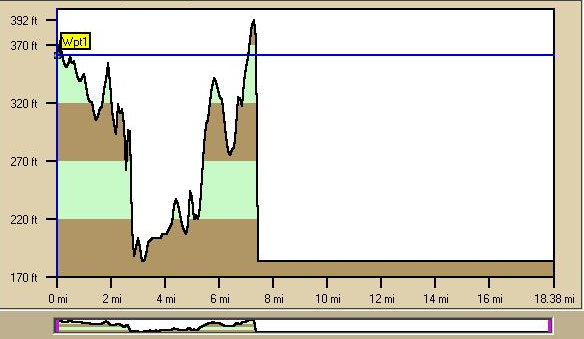 Note: Graphic data not printable but available in basic program and used above.
Southeast Profile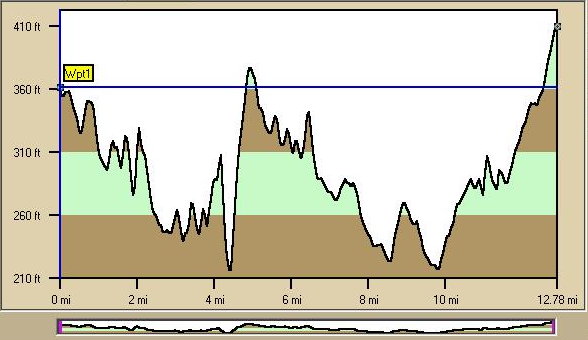 South Profile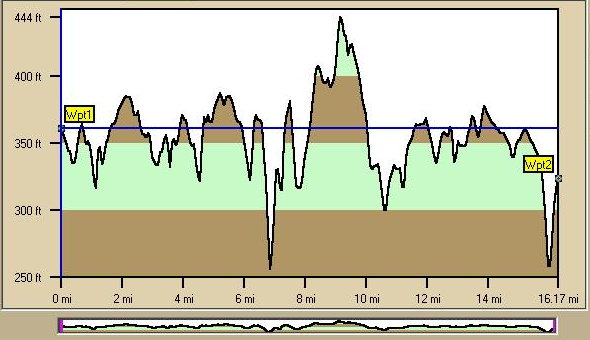 Southwest Profile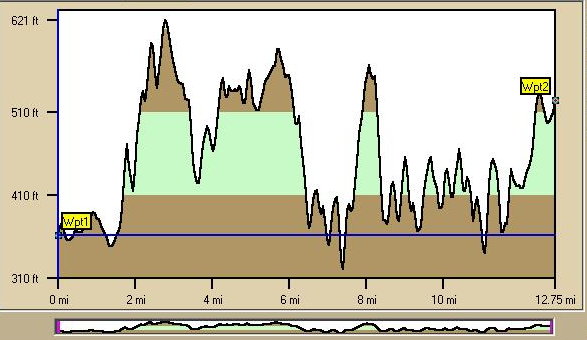 West Profile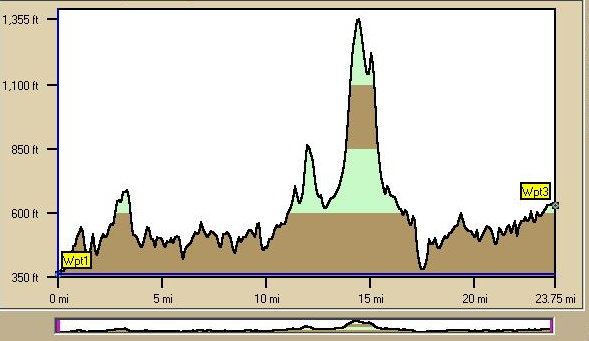 Northwest Profile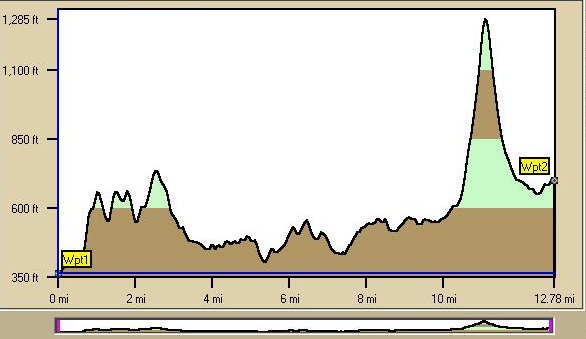 Looking East from Over Western Loudoun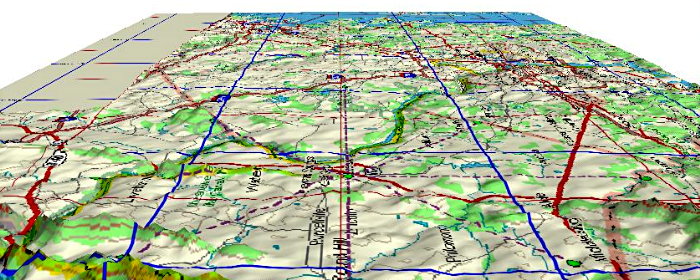 Looking East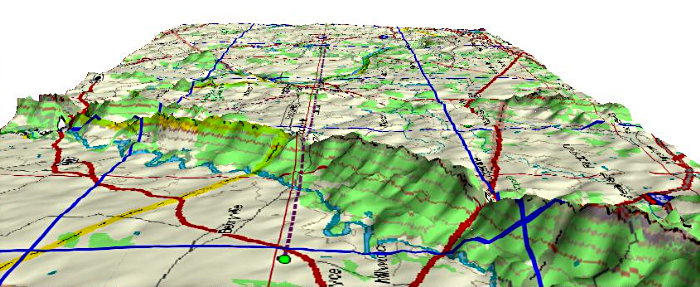 Looking East from Western Loudoun at 51 Degree Pitch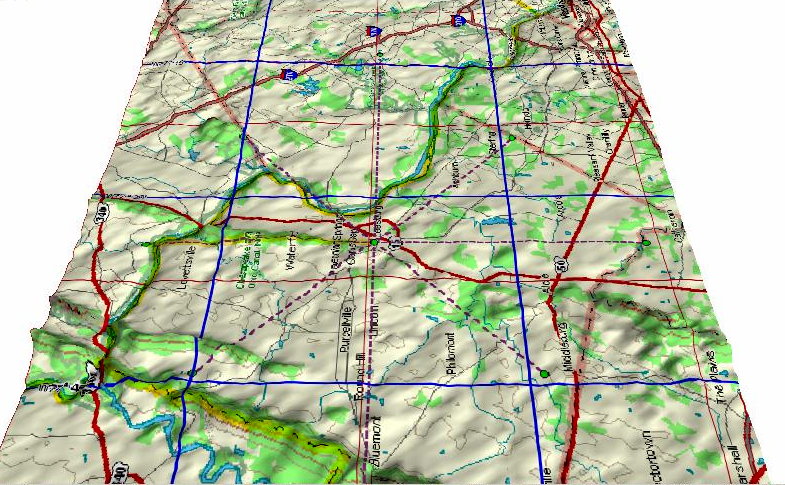 Looking North from Southern Loudoun

Looking Southwest from over Central Maryland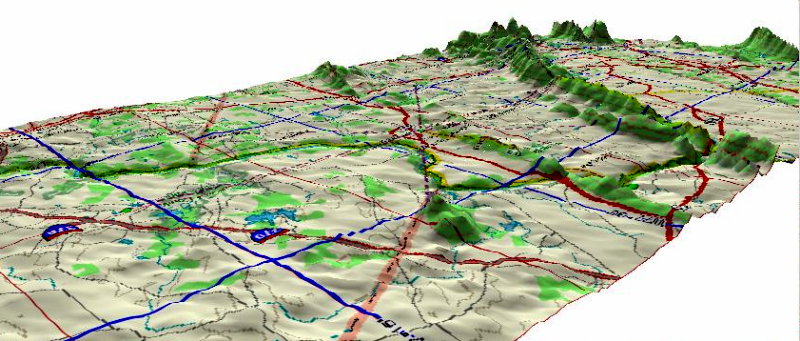 Looking West from North of DC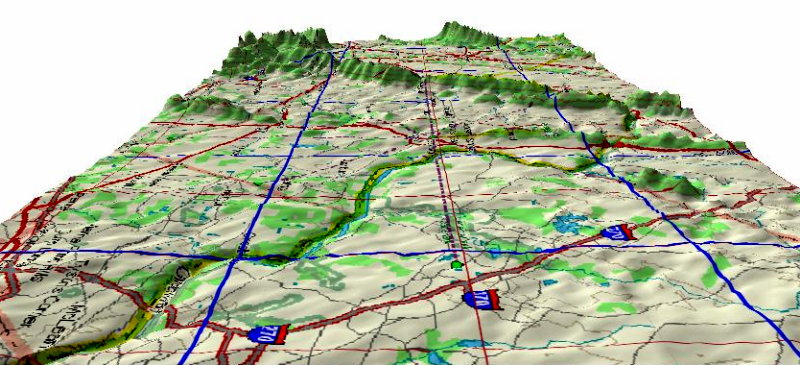 Looking West towards Winchester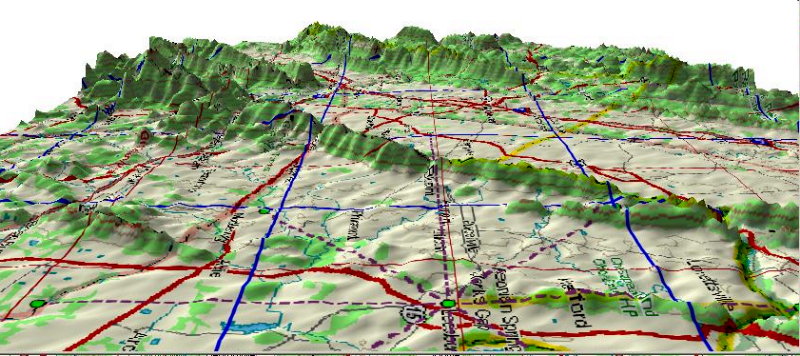 NNNN