Roster Of
Amateur Radio
Operator Volunteers

KF4TJJ Carol Boehler
KF4TJI Dennis Boehler
K4CJB Buddy Brewer
WB9RXJ Tom Carney
N8FK Brian Cochran
KE4RTP Nancy Dluehosh
N4PD Paul Dluehosh
NA4MA Tom Garasic
N5CTI Boyd Garrett
KS1G Steve Greene
KG4YQP Jim Holdeman
K4AJA Ray Houff
K3HE Larry Hughes
W3ZI Mark Johnson
WA9LAZ Chester Kmak
KD4KHP Ed Krom
KF4KKZ Bruce Lunde
KC1YC Larry McCaig
WF1L Bill McCourt
KF4ZPV Maria Martin
KF4TNX Tom Martin
K4ARP Dave Mullins
KC1AT Don Nicolson
KG4JBJ Maria Norton
KG4KZZ Dave Putman
KG4RRN Bob Rice
KE4FYL Allon Stern
AI2C Norm Styer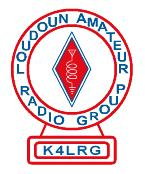 Loudoun Amateur Radio Group members and others with the great leadership of Denny and Carol Boehler - KF4TJI and KF4TJJ and some super Station Captains, Net Control Operators, Route Riders, SAG Operators and Rovers did an outstanding job supporting the 2003-Version of the Ride Across Loudoun County. Their stories are in the above 'Report Links'.
The Mission: The Reston Bicycle Club's 21th Annual Reston Century on Sunday, August 24th featured a thousand riders visiting Loudoun County. The Loudoun Amateur Radio Group and Loudoun Amateur Radio Emergency Service provided public service communications support to this operation with primary support to the riders and the operations of Loudoun County Chapter of the American Red Cross as the chapter provides care and support to the riders.