LARG Makes Manassas - 2010
--- Now Always The Second Sunday in June ---
Dateline - Purcellville, Virginia, July 20, 2010 Photographed & Reported By Norm Styer - AI2C
The 2010 Manassas Campaign

It was a busy Spring 2010 but some were planning for this campaign. It's O-Dark-Thirty at F & L Plumbing south of Leesburg. By 0520 hours we had 6 units moving south with Dave - KE4S at Point and Rick - AI1V as Trail. We stayed on 147.48 MHz in case other wanted to join us. By 0555 hours we closed on the gate but they weren't ready to well after 0600. One or two set up in the tailgate area while K3CN and AI2C located their reserve table to display the gear from N4SSN.

It appeared that there were more tailgaters than customers. But by noon, most of the N4SSN stuff was gone. And, there were some really nice old stuff but not all of it was amateur radio related. Many of us ate a lot. They have a big breakfast capability. At 1000 hours, we all took in the 2010 Virginia QSO Party presentation by Gordon - Miller - NQ4K. For Norm - AI2C, it was nice receiving his fifth high single operator award since 1998. This was his best effort with 1500 QSOs. We closed down the N4SSN table by 1330 hours and were home by 1500 hours. It was nice riding with you all. Best Regards, Norm - AI2C

LARG Members - Past and Present - At Manassas
AI1V - Rick Miller de Reston
AI2C - Norm Styer de Clarkes Gap
AI4UX - Meg Gentges de Great Falls
AJ4LN - Eric de Sterling
KØBRA - Frank Gentges de Great Falls
KØZR - Jeff Crawford de Leesburg
K2BFY - Henry Weidman de Sterling
K3CN - Dale Harrison de Leesburg

KE4S - Dave Putman de Woods Road
KE5APC - Jeff Slusher de Leesburg
KI4TXP - Jay Ives de Lucketts
KI4UTB - Jay Greeley de Leesburg
KT9N - Chris Fristad de Leesburg
N4PD - Paul Dluehosh de Leesburg
W2YE - Dick Maylott de Leesburg
WB4ACC - Bill Tincher de Winchester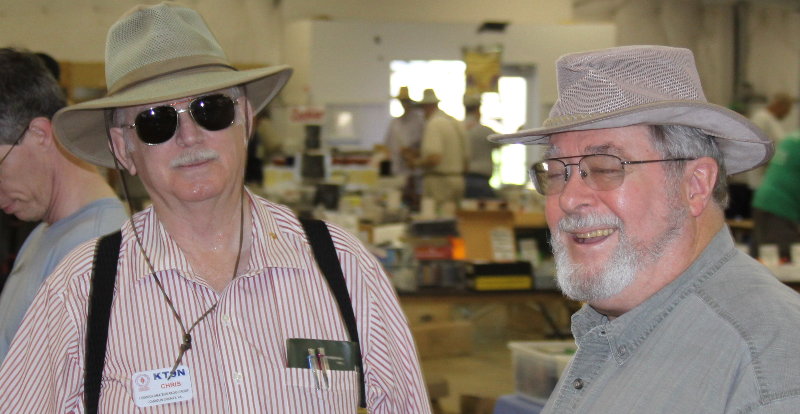 KT9N - Chris & KE4S - Dave
| | |
| --- | --- |
| KØBRA - Frank | K2BFY - Henry |
| Ke5APC - Jeff | N4MM - John |
The N4SSN Sale By K3CN



Jay - KI4TXP Handles The N4SSN Table
Nice Old Stuff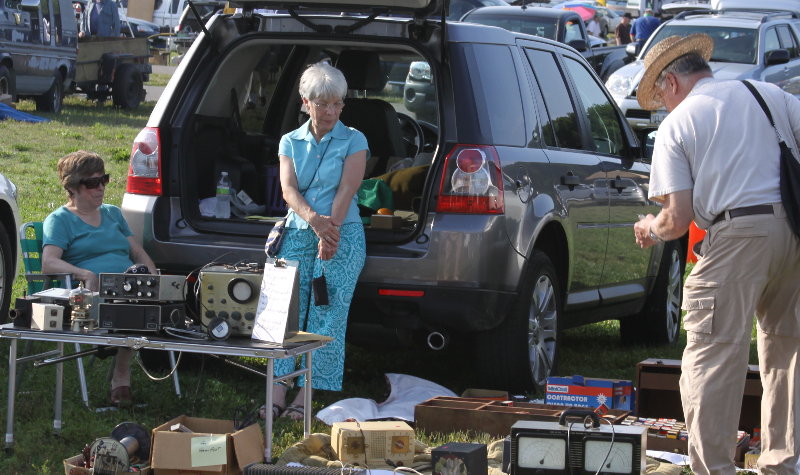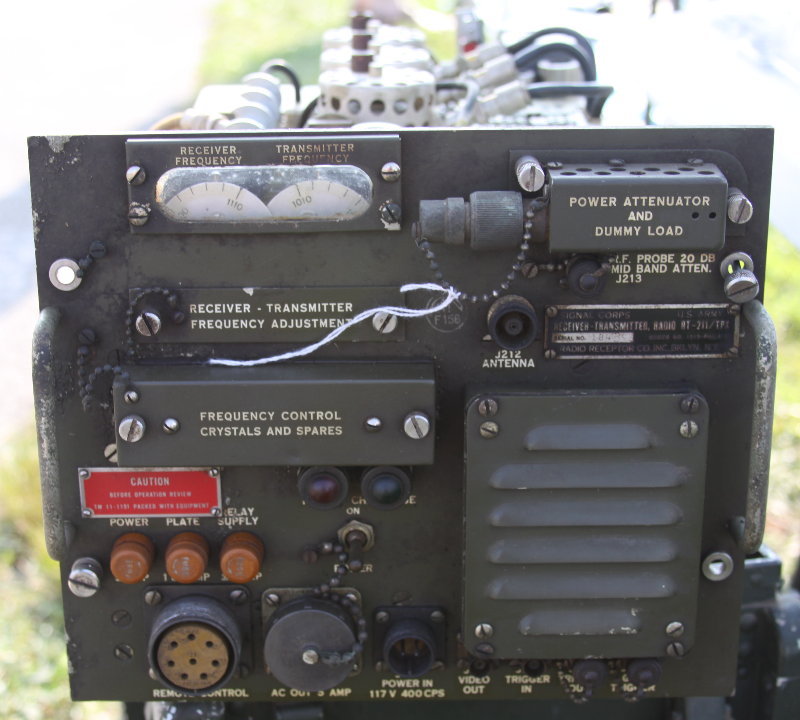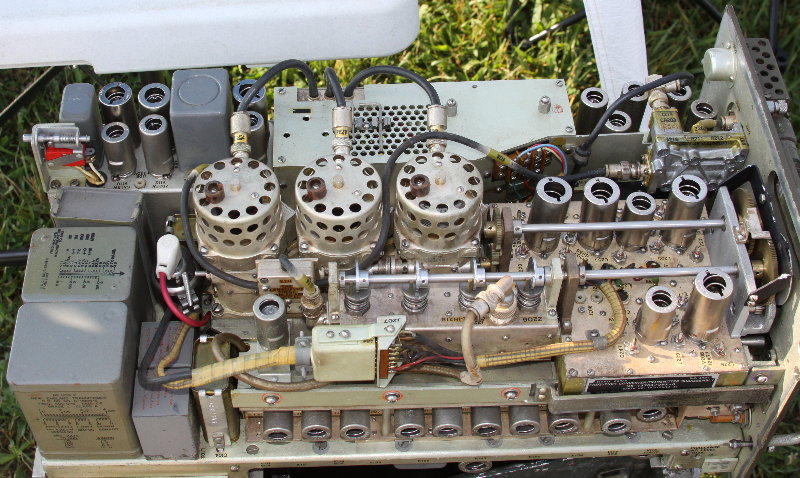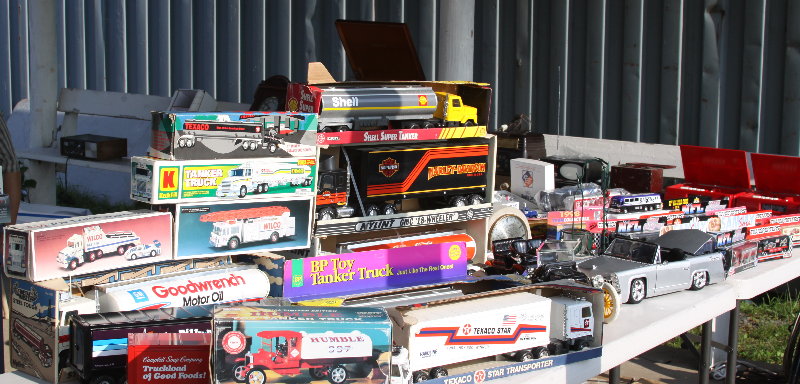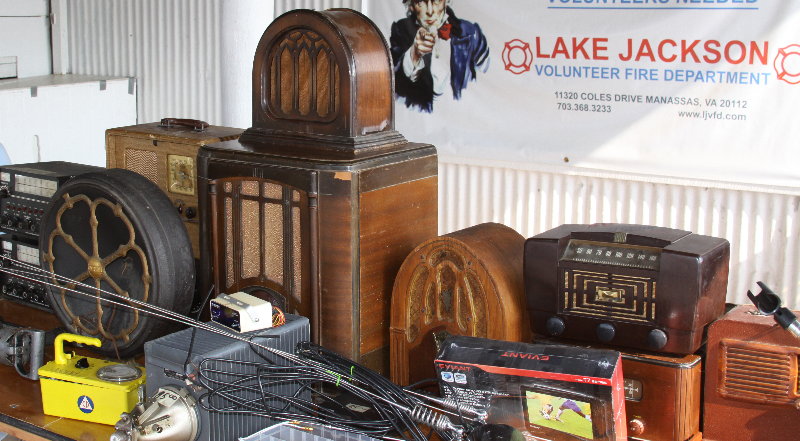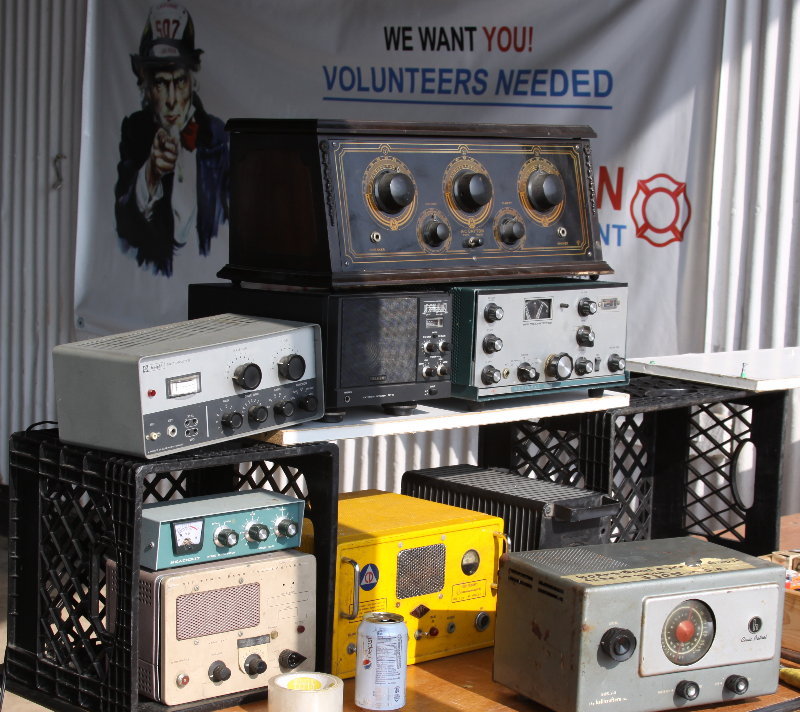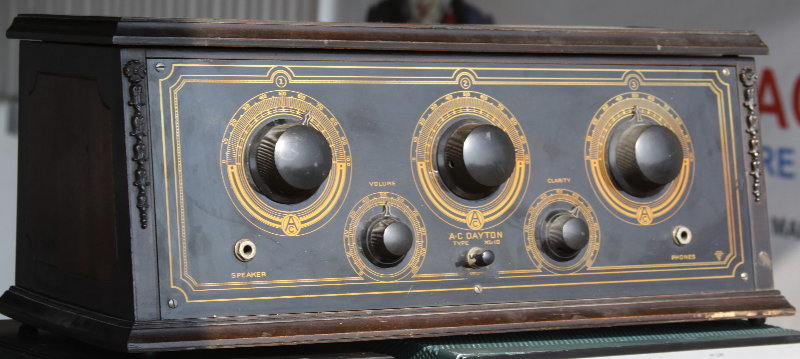 An Old Classic



The 2010 Virginia QSO Party







2010 VAQP Presentation
By
Gordon Miller - NQ4K

Full Presentation Here





The Virginia Single Operator CW QRP
Sponsored By Henry - K2BFY











Close Station - March Order

This baby did not go - the fellow wanted ten bucks to take a picture - but it did bring back memories of the first TV sports spectacular - Joe Louis KOs Billy Conn in June 1946. Most of the folks around Eleverson, PA., gathered at the Fire Hall to watch this fight received on a set like this that was provided by the local radio repair shop. Friday Night Fights was a great radio show. I was six at the time and we didn't get TV at home until 1954.

As usual, meeting old friends and checking out old stuff made the 2010 Manassas Campaign all worthwhile.

It was nice riding with you all. Best Regards, Norm Styer - AI2C de Clarkes Gap, Virginia.