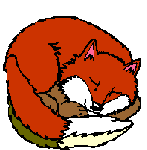 #2 Tom had set out other Foxes at the school, so it was a good place to start. Denny and Carol had already moved on. Again, the signal was full scale. The yagi and attenuator quickly have us on a bearing and we search around in a fence row loaded with briers and poison ivory - great stuff. And we made three invasions into the brush before we found this nice path and 'bingo.' This one had a big "B" on it and was sending a /B. It was only the difference was a "B" and a "6" in the code. So, there was K4LRG/6 and a K4LRG/B out there. Cool stuff; you needed to copy the code. The find was reported on 2-Meters and we headed home.
It wasn't quite noon. We stopped by AI2C's QTH and he showed Jacob his antennas and radio station before dropping him off at the church in Leesburg. About 1300 hours, we could hear Dave Putman - KE4S of Woods Road, Leesburg, Henry Weidman - K2BFY of Sterling, and Steve Reed - WB4EZM of Sterling and maybe others still out there Fox Huntin'. We trust that they found them all.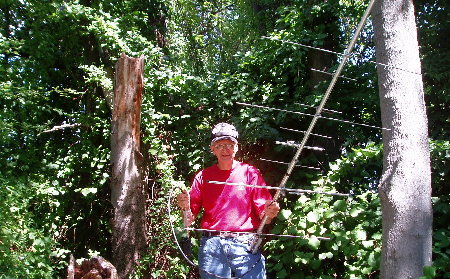 Norm Styer - AI2C
This Stuff Really Works !!!