!-onMouseover Link CSS Script- copy; Dynamic Drive (www.dynamicdrive.com). For full source code, installation instructions, 100's more DHTML scripts, and Terms Of Use, visit dynamicdrive.com-->
Reston Century 2003 - The Ride Across Loudoun
The Reston Town Center
Photographed and Reported By Bill McCourt - WF1L Of Reston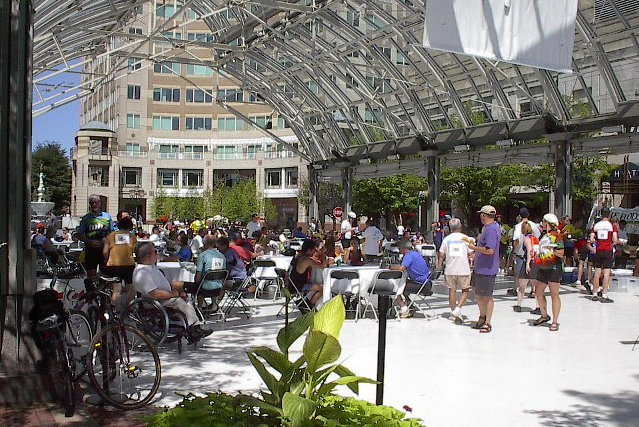 The Reston Town Center was Start - Finish Point and the After Ride Party.
At the skating rink, now lunch room, the riders enjoyed
a well deserved lunch and rest, prior to going home.

The Reston Town Center Perspective:
The Reston Town Center operations, in support of the 2003 Reston Bike Ride, were performed by KF4TJI - Denny Boehler, who provided the 440MHz to 144 MHz crossband repeater station and WF1L - Bill McCourt who provided the 40 Meter HF station. In addition, we were joined by KG4RRN - Bob Rice and KG4JBJ-Marie who were out on trail with bicycle mobile stations on two meters. Near the end of the day, we were joined by KS1G - Steve Greene who had ridden the Metric course as a combination participant and Bicycle mobile station.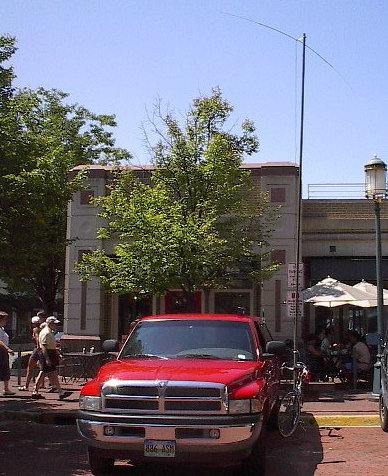 Bill McCourt - WF1L's HF Mobile Station showing HamStick Dipole for 40 Meters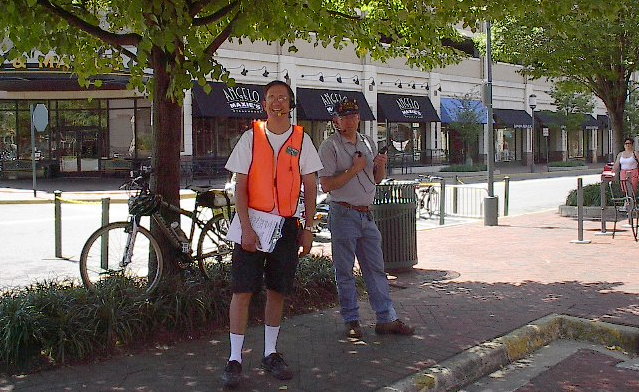 Bob Rice - KG4RRN of McLean and Denny Boehler - KF4TJI of Leesburg share a shady spot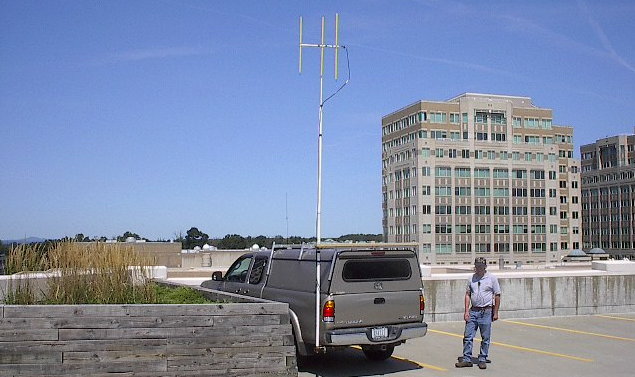 Denny Boehler - KF4TJI of Leesburg and his 2M/70cm X-Band Mobile Repeater Station
on top of the Parking Garage at Reston Town Center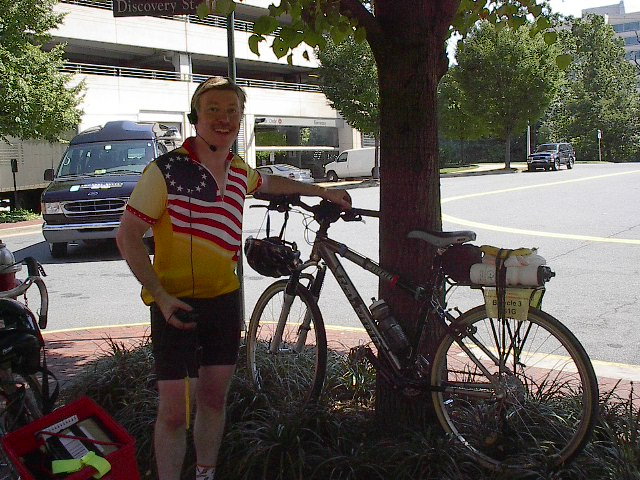 Steve Green - KS1G of Herndon after returning from his excursion thru the Loudoun County countryside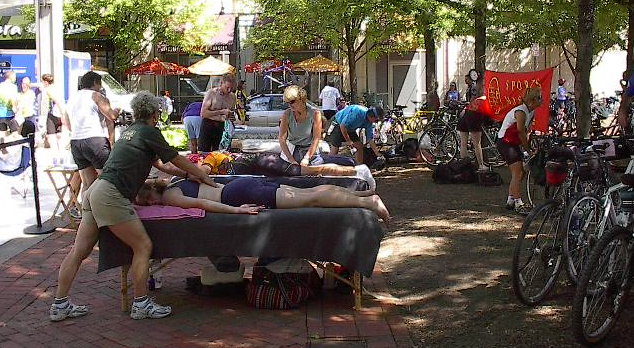 A couple of cramped up riders get some of the knots worked out by massage therapists after the ride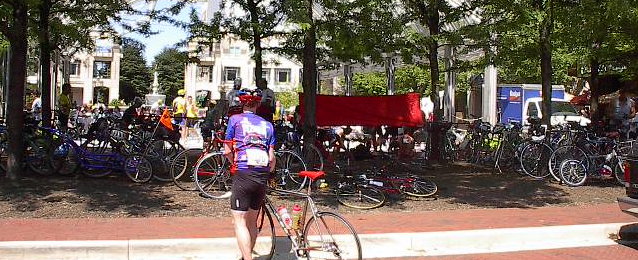 Returning riders parked their bikes under what trees were available and joined the rest for lunch and recovery
NNNN